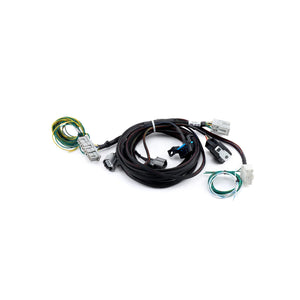 With over ten years of K-Series swap wiring experience, the Hybrid Racing Conversion Harness is the most widely used and reliable K-Swap conversion harness on the market. This conversion harnesses powers thousands of K-Swaps all over the world!
The K-Swap harness interfaces with your factory dash harness, your OEM K-Series engine harness, and your K-Series ECU allowing for a simple plug-and-play K-Swap.
The Hybrid Racing Conversion Harness allows for full functionality of the factory gauge cluster and comes with a full replacement warranty. Other companies will have you send in parts of your stock harness, wasting time and money in shipping. The Hybrid Racing Conversion Harnesses are in stock and ready to ship. You do not have to send us a core; they are available for overnight shipment.