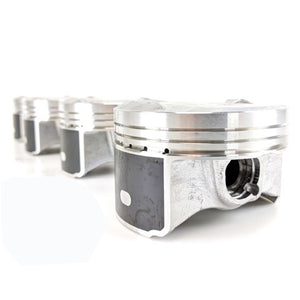 Give your Honda K24a engine that extra compression so it can run bigger camshafts and have more mid range torque. For road use the forged pistons we offer just don't suit cars doing road mileage , they are more designed for track or Motorsport cars which do very little mileage. For this reason we offer this Genuine Honda piston upgrade. After installation the compression ratio will be increased to 11.1:1. 

Whats included - 
4 x Genuine Honda pistons 
TPR piston ring set

* Although this is a direct fit piston kit it is sometimes required for the top of the piston to be machined slightly for piston to head clearance . We offer the pistons pre machined or un touched .