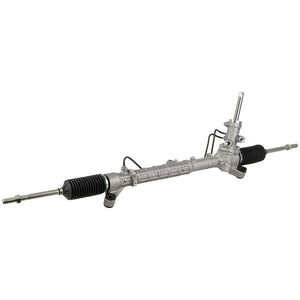 Imported from the streets of Japan our Honda Integra DC2 Type-R Steering racks are above and beyond amazing quality.We have sourced these from the strictest engine exporter in Japan and you can even see the quality in the pictures. They have been removed mileage vehicles.

This is a Honda Integra DC2 Type-R (RHD JDM) USED Steering rack with the following parts included - 

Steering rack 
Track rods inner and outer 
 
* These are used high quality genuine Honda parts *
* Trackrods / boots are wear out parts , they come included but might need to be replaced

This is sold as a replacement for the Integra Type-R and also as an upgrade for the Honda Civic 92-95 EG.