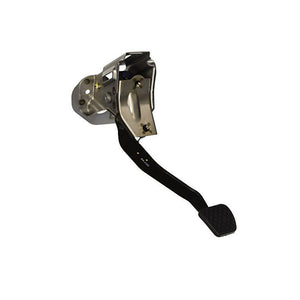 Genuine Honda part which means the best quality for your car. This is a very important part of your cars clutch and gearbox operating system . The clutch pedal on this model suffers greatly from cracks from flexing , it can feel like the clutch is gone or gearbox is worn. Installing a new pedal is a must. 

Honda Accord 2003 - 2008 all models petrol or diesel
* For Euro-R models the pedal cover should be removed from the original pedal and simply riveted onto the new pedal unit.