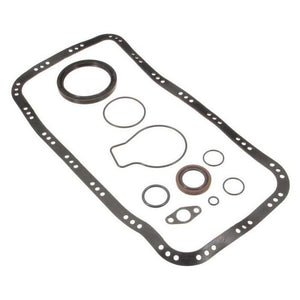 This is a bottom end gasket set for B-series vtec engines. As with all genuine Honda parts expect a perfect fit and performance. Will fit B16A1, B16A2, B16B and B18C engines.


Kit contains:
Flywheel seal (crankshaft).
Front pulley seal (crankshaft).
Sump gasket.
Oil pickup gasket.
Water pump o-ring.
Oil cooler o-ring.
Water pipe o-rings.
Thermostat o-ring.