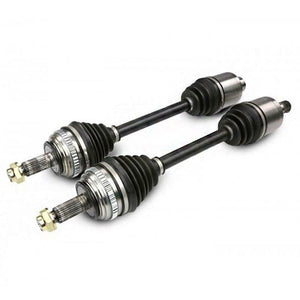 Manufactured to beyond OEM spec these drive shafts are ideally suited for naturally aspirated builds - up to 250bhp & 200ft/lbs torque. They are the correct length for the JDM Integra DC5 Type-r (not suitable for EP3). They are supplied fully assembled so are totally hassle free with brand new hub nuts. 
*Zero warranty for motorsport / track use 
* 6 months warranty on main shaft , cv joints and boots are classed as wear and tear items.